3 best tips on how you can say no and stand firm on it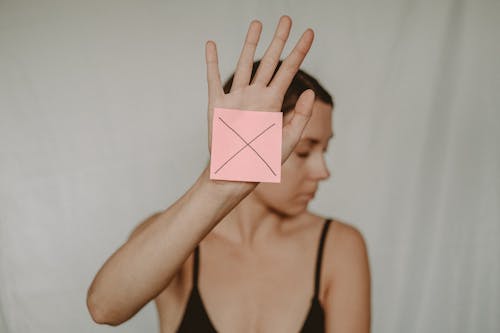 it's not always a good thing to say yes. This is especially true when you saying yes will hurt you. It's unfortunate that most times you may mean to say no but you end up saying yes. 
Do you want to learn how to say no and stand firm on it? Here are 3 best tips you can find on dealing with this issue.
1. Don't be emotional
When saying no don't show any emotional feeling. When you have been weaken by your emotions there's no way you can say no to someone. Most people ask things from you that you know you can't really afford to lose but because of the emotional feeling you develop for such a person you end up hurting yourself. 
Next time you someone asks you what you can't give please say no and don't feel sorry for that person.
2. Get your defence ready
Of course your decision to say no will be questioned. You will be thoroughly criticised about your decision. But if you want to stand firm on your no, you have to prepare good and firm answers to the questions you get from people and from within you.
This questions comes especially when you are not the no type. People will ask you why you have to say no simply because they know you don't normally say no. Make that as a habit to get prepared for your questions and you will win the case more often thereby you will not change your mind.
3. Don't blame yourself
Most of the times when you say no you tend to blame yourself for doing so. You know quite well that your saying yes will hurt you but you go ahead and say it simply because you can't stand yourself displeasing others. 
The best way not to blame yourself is to list all the possible benefits of saying yes and no and then compare them. If you have more better reasons to say no please do stick with your no. 
Don't allow yourself to be on the displeased side. Most people actually don't care about you, they do care about themselves and don't even mind getting everything from you and adding more to their already abundant life.
Conclusion
For you to successfully say no and stand firm on it you need to obey these rules:
Don't be emotional
Get your defence ready
Don't blame yourself
How do you deal with no? Share with us on the comment section.
If you find this article interesting please help share it on social media